Oprah Winfrey's company, Harpo Inc., filed a trademark infringement lawsuit Tuesday in New York federal court against the team behind the "Oprahdemics" podcast, arguing the program wrongfully incorporates her trademarks and misleads consumers into thinking she is affiliated with their podcast. The podcast features two historians (and friends) who break down Oprah's most iconic episodes, and what the Queen of Talk has meant for our culture.
However, they've created this brand without clearing and obtaining a license from Harpo, Inc. They are also using the brand name OPRAHDEMICS in connection with their Twitter & IG accounts (@oprahdemics), and a brand website (oprahdemics.com). In addition to the "O logo" displayed below. Both the logo and brand name have also been prominently featured at a live recorded show at the Tribeca Film Festival.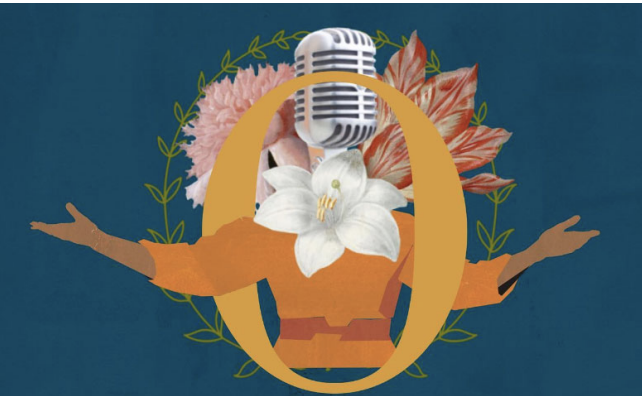 Why Would Oprah Sue, She's a Billionaire?
Oprah is NOT seeking monetary damages or profits from defendants for capitalizing on her goodwill. Nor does she want to stop them from airing a podcast about her. Oprah is only asking the Court for an injunction to stop them from using this brand name and logo. As a Trademark Owner she has a duty to prevent dilution of her billion dollar brand and stop consumers from being mislead.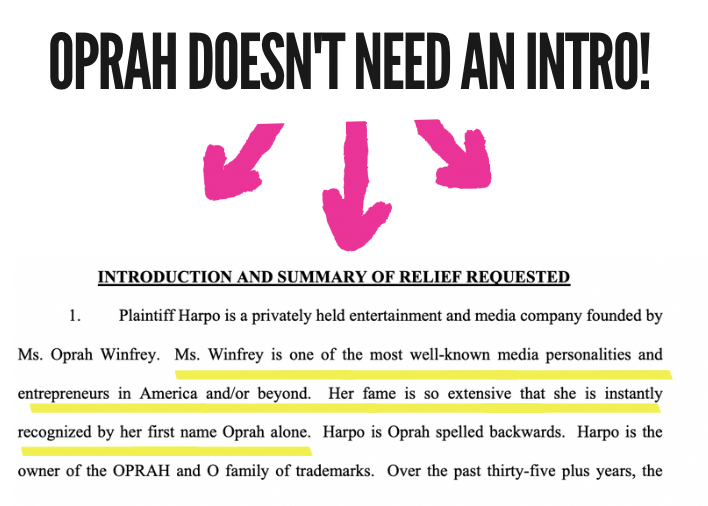 "Her Money Don't Jingle Jingle, It folds"!
Oprah has an impressive family of trademarks. She currently has over 79 active registrations and pending applications filed with the United States Patent and Trademark Office, USPTO.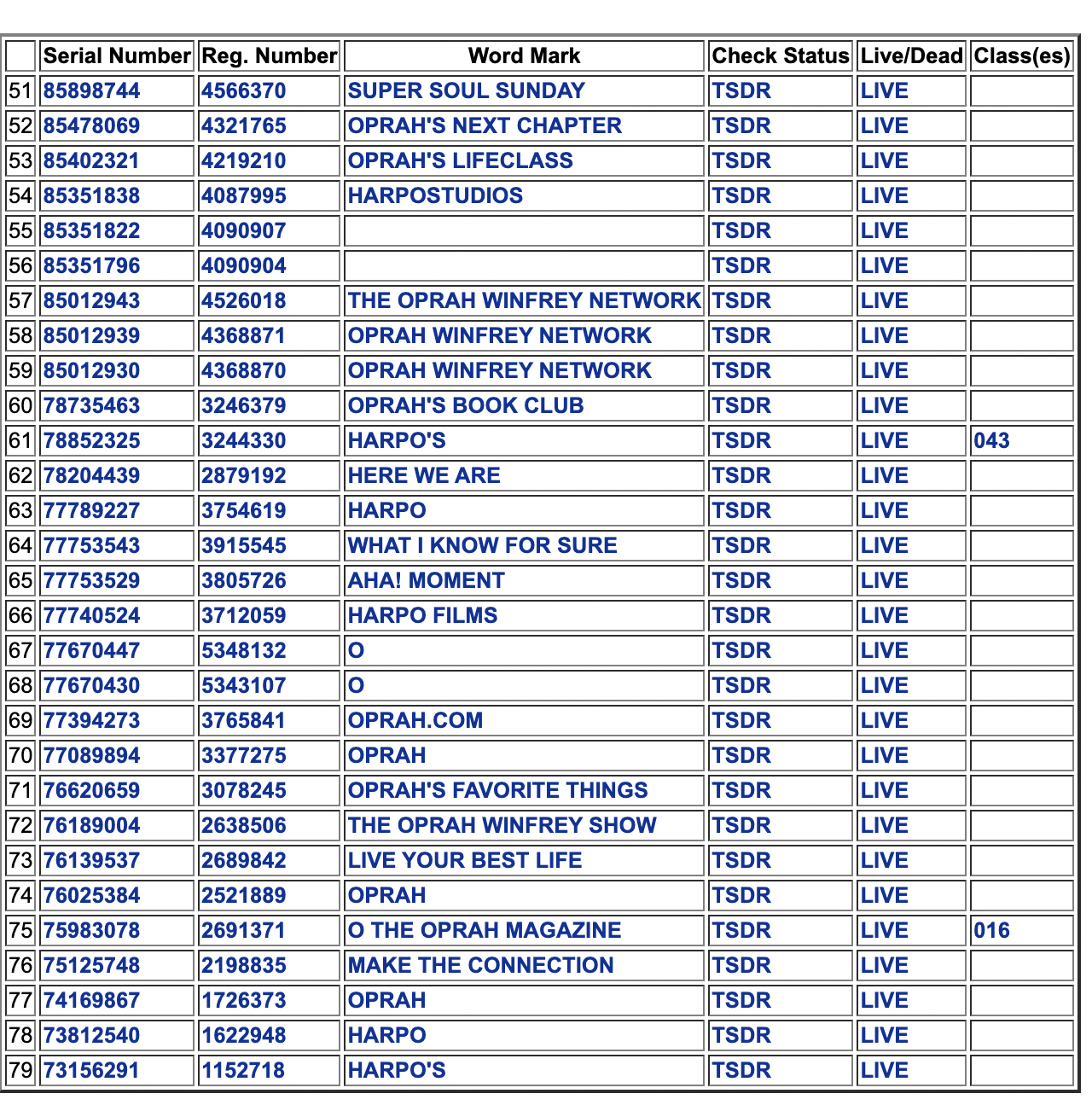 But, Isn't This Fair Use?
The biggest misunderstanding is thinking that fair use is a right. Instead, fair use is a defense that you use in court after you have been sued and named in an infringement lawsuit. This means a podcast host must be hauled into court in order for a judge to provide a definitive answer on whether a particular use is fair use or not.
Unfortunately, it doesn't look like they'll be able to use that defense here. Oprahdemics" and the "O logo" are prominently being used here as source identifiers (trademarks) not merely to describe the subject, field, or topic of the podcast. It also doesn't appear they are using Oprah's trademarks merely to report the news, give commentary, for parody or for comparative advertising purposes only.
How Can I Avoid This?
In the world of Podcasting, there are many legal considerations to take into account before hitting record:
The first is investing & paying for a Preliminary Trademark Clearance Search to make sure you are NOT infringing on someone else's rights. (DIY-google searches do not count) The second is working with a Trademark Attorney to Register Your Trademarks, like Oprah, to prevent others from doing the same.
The case is Harpo Inc. v. Jackson et al., case number 1:22-cv-06787, in the U.S. District Court for the Southern District of New York.
🔔 Disclaimer: This post does NOT constitute legal advice. All of our content and comments on social media are for general informational and educational purposes only. Viewing this post does not create an attorney-client relationship with The Law Office of Clarissa Harvey. We are not responsible for any action taken by a reader based upon any information on social media. You should always seek appropriate legal advice offline from an attorney licensed in your jurisdiction to discuss the specifics of your case.
© 2022 The Law Office of Clarissa Harvey