In a surprising turn of events, luxury fashion house Louis Vuitton recently lost a trademark battle against French fashion brand Zadig & Voltaire over their logo design. This legal dispute highlights the importance of distinctiveness in design marks.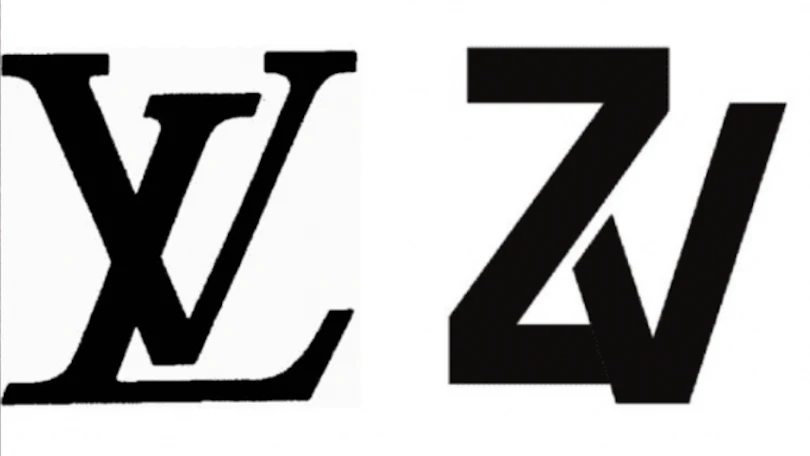 The Logo Trademark Battle:
The trademark battle unfolded when Luxury fashion house Louis Vuitton sent French fashion brand Zadig & Voltaire a cease-and-desist letter regarding use of their logo design. Zadig & Voltaire refused to comply with Louis Vuitton's demands and Louis Vuitton filed suit. In the complaint filed January 2021, Louis Vuitton argued that by using a logo that features the interlocking letters ZV, Zadig & Voltaire is likely to confuse consumers and to "unduly take advantage of the reputation of the Louis Vuitton brand. Louis Vuitton claimed that Zadig & Voltaire logo is "visually, phonetically and conceptually similar to its own as they "both consist of two letters written in capital letters and one of which is the same, which have almost the same character size and which overlap with a slight height shift." The court sided with Zadig & Voltaire in finding that there was no infringement. The key similarity between them is the use of the two capital letters of similar size, which is common since it is "the very principle of a monogram". The ruling was a significant blow to Louis Vuitton, sending a clear message that distinctiveness is crucial in trademark design. In light of its loss, the court ordered Louis Vuitton to compensate Zadig & Voltaire for its costs, which the court estimated to be 30,000 euros.
Implications for Design Marks:
1. Distinctiveness Matters: Similarities between logos can lead to very expensive legal disputes. The trademark battle between Louis Vuitton and Zadig & Voltaire highlights the significance of creating a unique and distinctive logo. It serves as a reminder to businesses that distinctiveness is key when designing a trademark to avoid potential conflicts and confusion in the market.
2. The Global Nature of Trademark Protection: While this trademark battle occurred in France, it serves as a reminder that trademark protection is a global concern for businesses. Companies operating internationally must be aware of and comply with the trademark laws and regulations of each jurisdiction to safeguard their brand assets effectively.
© 2023 The Law Office of Clarissa Harvey