📸 Asatur Yesayants | Image used under license from Shutterstock.com
Kim Kardashian Launches Skincare Brand, SKKN by Kim, despite Trademark Battle.
The Kardashians can't avoid the drama. Kim K launches her new skincare company, SKKN by Kim, despite ongoing trademark battles. Let's talk about the legal issues with this billionaire, makeup mogul, choosing "SKKN by Kim" as her brand name.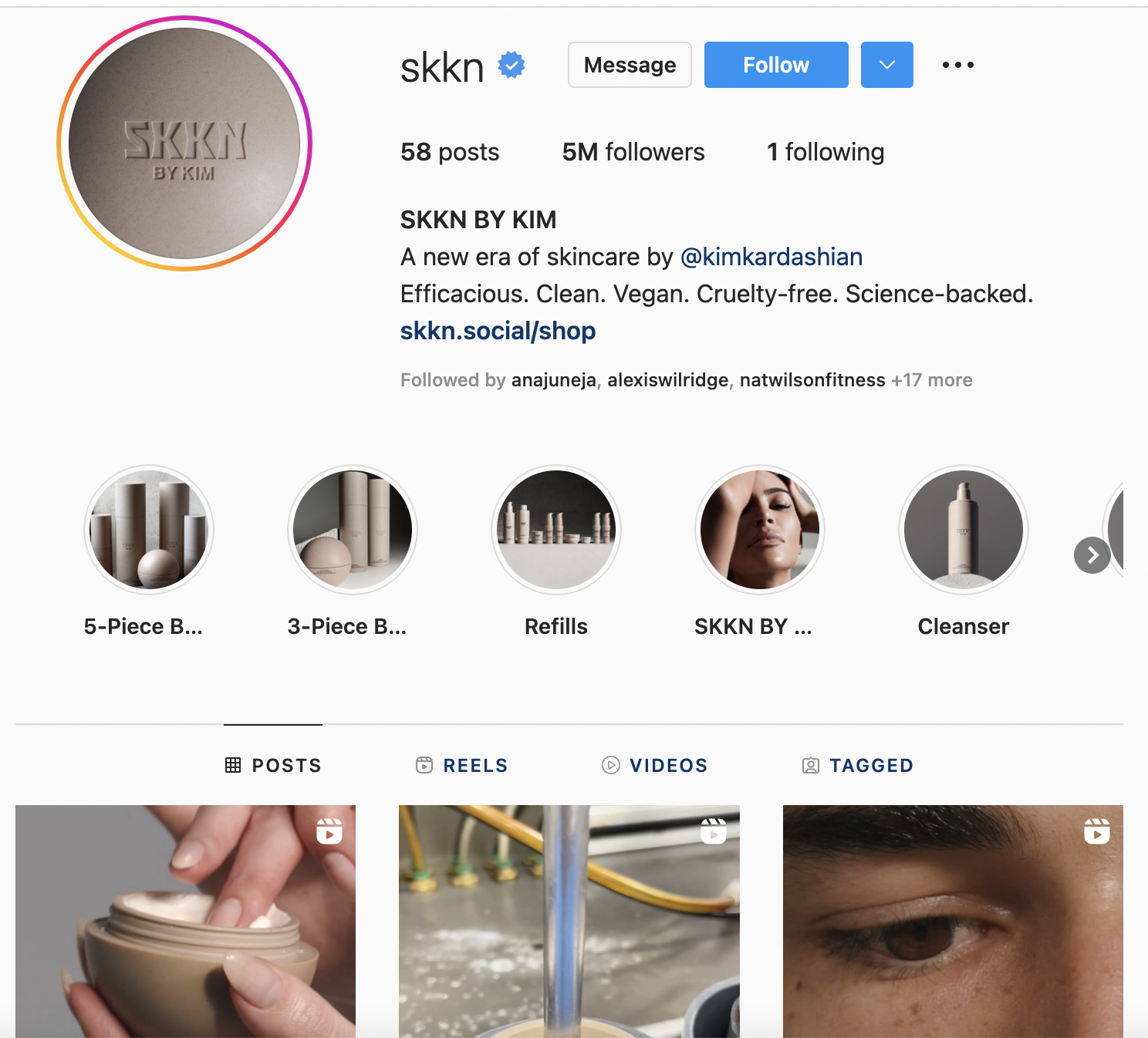 View this profile on Instagram
---
Dilemma with Descriptive Words.
"SKKN" is the phonetic equivalent of the word, skin. Any brand name that describes a characteristic, function, feature or purpose of the goods (skincare) will automatically be declared by the United States Patent and Trademark Office (USPTO) as descriptive and will need to be disclaimed by the applicant. A "disclaimer" is just a fancy word for a statement in the trademark application record that an applicant does not claim exclusive rights to it because the word is unregistrable. The reasoning behind this is that, other skincare companies will need to be able to use the word "Skin", and any phonetic equalivant of this, to describe what they sell to their customers.
For this reason, descriptive Trademarks are realatively weak on the distinctiveness spectrum. Knowing this, Kim added the phrase "By Kim" to her trademark. But, is this minor addition enough to distinguish her goods and services from others in the market? Maybe? Maybe not! Although not dispositive, third party registrations are relevant to prove that consumers in this market are capable of distinguishing between different marks based on small differences. In this context, the USPTO may find that it is sufficient to add one additional unique term to the "crowded" field term when trying to secure a registration.
---
Cultural Appropriation & the Court of Public Opinion.
Whether a trademark is protectable, and the amount of protection it receives, is analyzed in part based on the trademark's "distinctiveness." The less distinctive a mark is, the less likely it is protectable (if at all). There are several other brands that are already using the brand name, SKKN, or a close variation, and have also filed Trademark Applications with the USPTO.
Fans on Twitter and IG have even claimed that Kim allegedly stole the name from Beauty Concepts, LLC a Black-Owned Skincare Company.
Lori Harvey & Kim K both launched brands with the names SKN & SKKN, when SKKN+ is already owned by someone else. Why can't ppl be original? I hope the girl doesn't get bought out.

— Laine B. 🇭🇹💰 (@mrslainebradley) June 2, 2022
But, this is not the first time Kim Kardashian had to change her brand name. Kim filed trademarks for "Kimono Body", "Kimono Intimates" and "Kimono World" and ended up rebranding her shapewear line (SKIMS) after backlash over the cultural significance of the word Kimono in Japanese culture.
Cydnie, the owner of Beauty Concepts, LLC established her business in 2018 and filed an application in March 2021, (Serial No. 90608147) with the USPTO to protect the SKKN + brand name. Kardashian contends that she is not infringing on Cydnie's trademark, because her rights are only "confined to the mark [she is] attempting to register with the USPTO, which includes stylization, a plus sign, and a logo". None of these registerable components appear in any of Kardashian's trademark filings.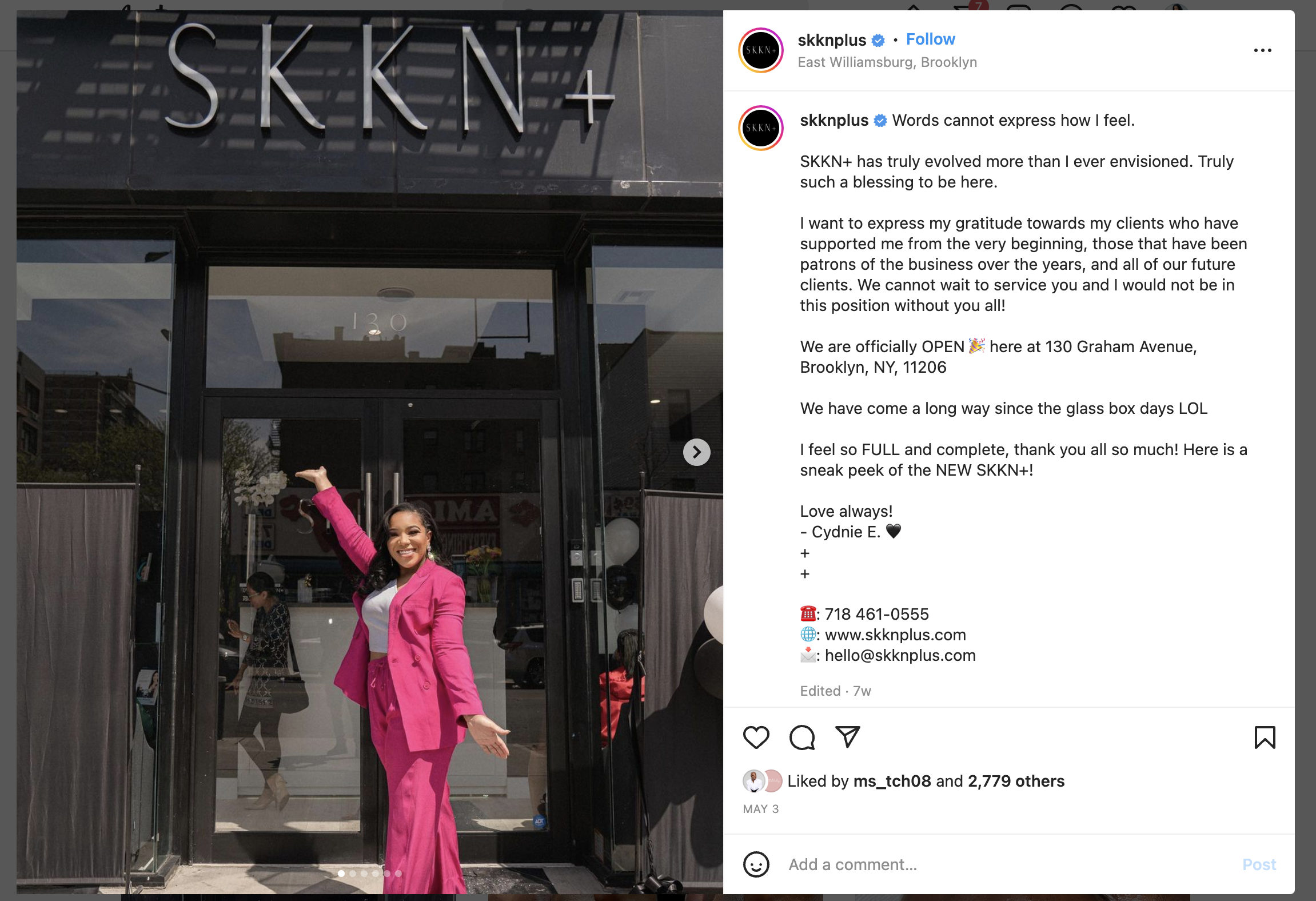 View this post on Instagram
But, from a legal standpoint, we can't just ignore the word SKKN. It is well settled that the disclaimed material ("SKKN") still forms a part of the mark and cannot be ignored in determining likelihood of confusion. Because the public is unaware of what words have been disclaimed during prosecution of the trademark application at the USPTO.
Beauty Concept's Trademark Attorney, filed a Notice of Opposition stating that all 18 of the SKKN BY KIM filings are likely to cause confusion with SKKN + and damage the brand which Cydnie worked so hard to establish. A copy of the document they filed with the USPTO's Trademark Trial and Appeal Board (TTAB) to begin the opposition process can be found at: https://ttabvue.uspto.gov/ttabvue/v?pno=91273677&pty=OPP&eno=1.
"The SKKN+ team is disheartened that we are being forced to shift valuable resources from our small business – which is currently expanding into a bigger space - in order to fight to preserve and protect our SKKN+ brand and the years of creative and intellectual labor that it has taken to build it." - Cydnie E. (via www.skknplus.com)
---
Foreign Fast Track.
Many Trademark cases turn on which party has priority. If a trademark applicant makes a filing in a foreign country and then within 6 months of the filing date applies to the USPTO, the applicant can acquire a priority right dating back to the filing date in the foreign country. Kim Kardashian says that she, in fact, has a January 25, 2021 priority date for filing the "SKKN" trademark, which is "three months earlier than Cyndie's [March 28, 2021] based on a foreign application that her company, Kimsaprincess, Inc., filed in Jamaica.
---
Basic Brand Names.
But, wait...there's more! We can't forget about comedian Steve Harvey's daughter, Lori Harvey. She also filed a Trademark Application in January of 2021 for SKN by LH ( US. Serial No. 90479152). During an October 2021 interview with Vogue, the 25-year-old model said: "... I got into modeling, and between shoots and backstage at runway shows you have so much makeup being put on your face. My skin was constantly going through it. "So after using, like, 20 different products on my face at one time, I felt like there had to be a simpler way for me to get my skin looking the way I wanted it to."
Lori will unfortunately face the same uphill battle with her USPTO trademark application.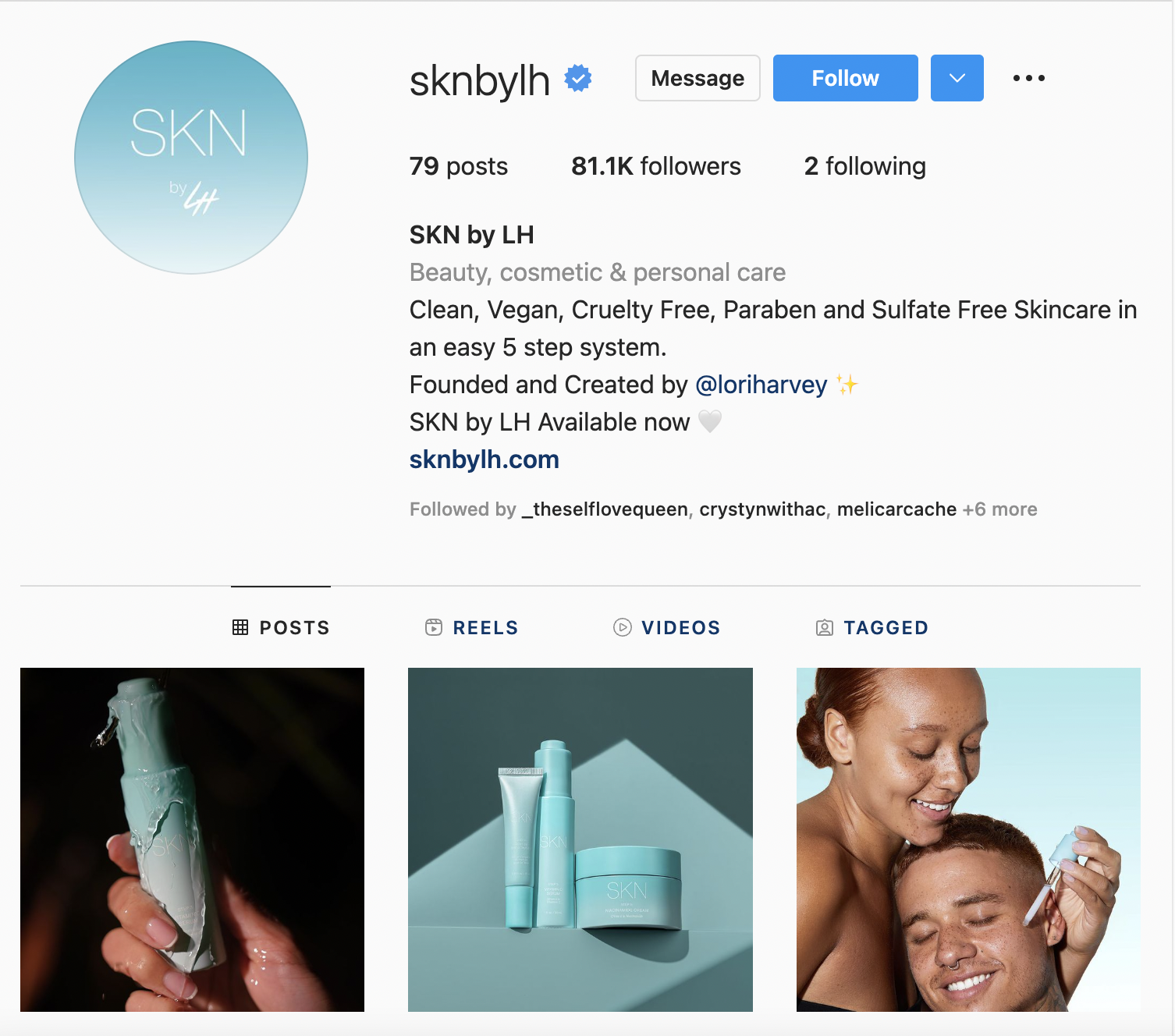 View this profile on Instagram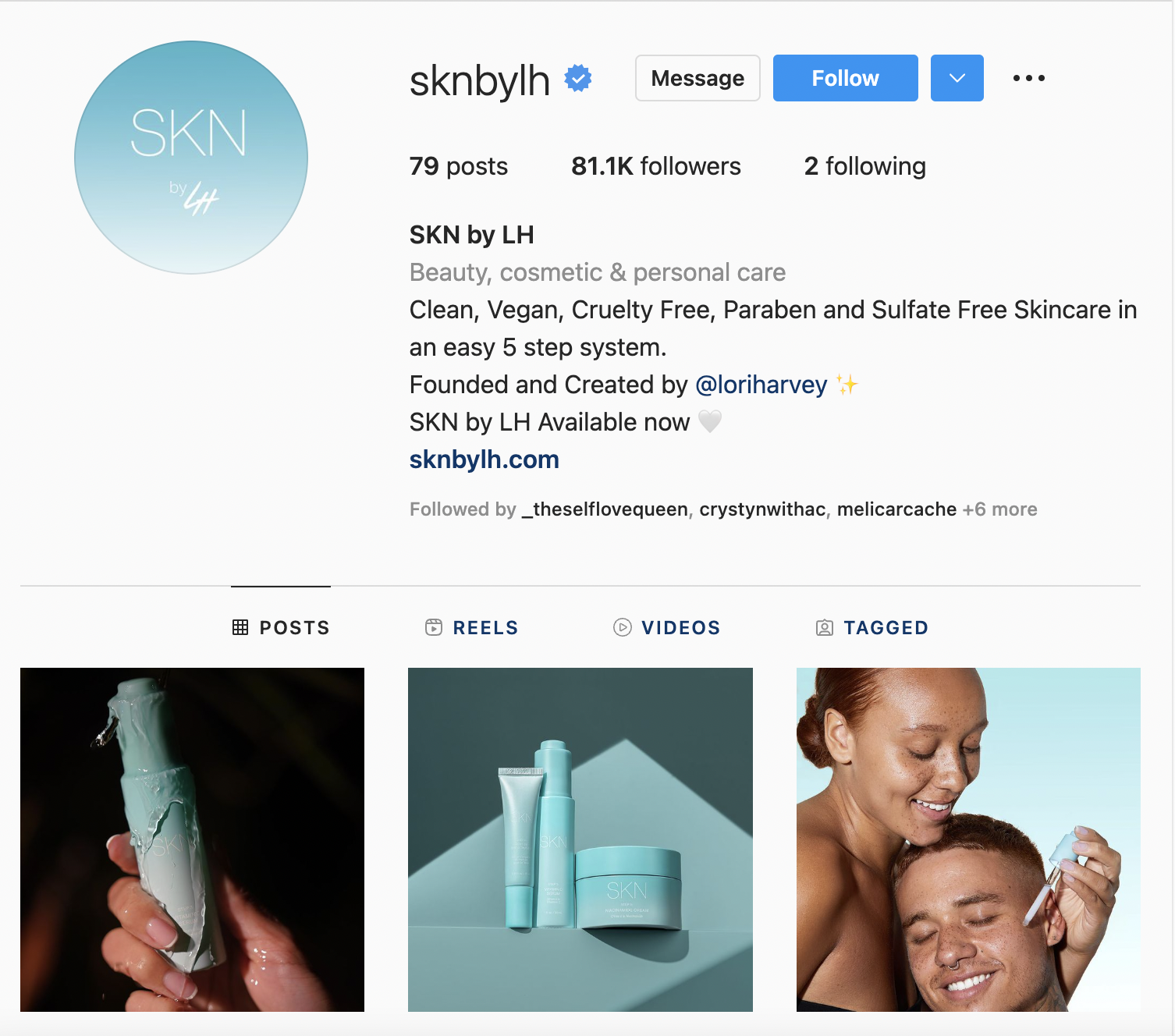 ---
Can They All Co-Exist?
Probably, but I think its a huge risk. Considering the PR backlash and the cost of enforcement, i'm not sure owning the trademark registration for any one of them will provide the trademark protection their skincare brand needs. In my opinion, they would have all been much better off rebranding and selecting a more distinctive brand name.
---
How to Avoid This?
Invest in your brand. Hire The Law Office of Clarissa Harvey to conduct a Trademark Search before investing a substantial amount of time, energy and money in developing and building value and goodwill in your new brand. You should work with a Trademark Attorney to search and select a Brand Name that is registrable and does not infringe on someone else's rights. Failing to do so, can be costly!
---
Disclaimer: This post does NOT constitute legal advice. This blog is for general informational and educational purposes only. Viewing this post does not create an attorney-client relationship with The Law Office of Clarissa Harvey. We are not responsible for any action taken by a reader based upon any information on social media. You should always seek appropriate legal advice offline from an attorney licensed in your jurisdiction to discuss the specifics of your case.