Here's a look at what could be in store for Golden State Warriors Point Guard Stephen Curry and SC30 in the world of Trademarks and Web3. On Oct. 26th, SC30, Curry's holding company, filed a 1(b) intent-to-use trademark application for "Curryverse." to use in connection with Virtual Goods authenticated by NFTs; Metaverse apperances; and online gaming services in the nature of Virtual Worlds.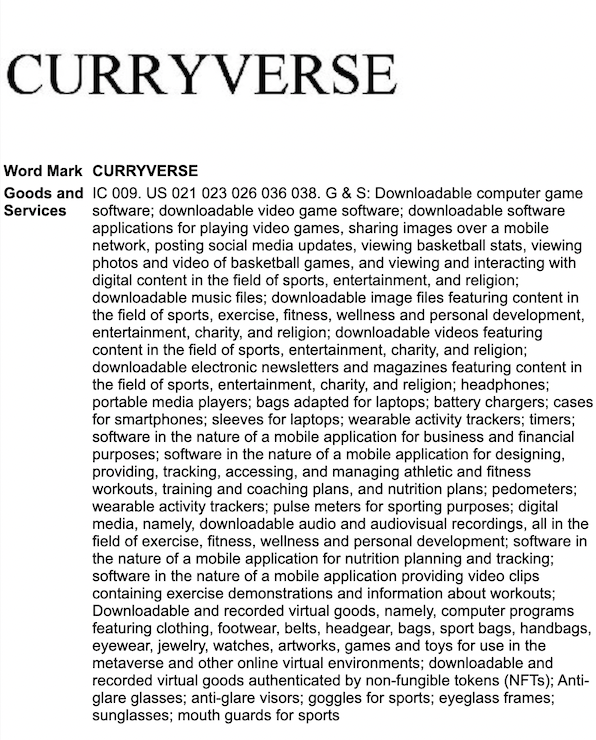 Steph Curry is no stranger to the NFT community. He has been the Global Brand Ambassador and a shareholder for the cryptocurrency trading platform FTX since September 2021 and has purchased Bored Ape Yacht Club NFTs. His collection also includes other digital collectibles, such as a membership pass to LinksDao, a Web3 collective of golf enthusiasts and crypto collectors. Not to mention, he released his first official NFT in partnership with Under Armour in December 2021, grossing more than 2200 ETH (around $3.5 million) in sales volume, according to OpenSea.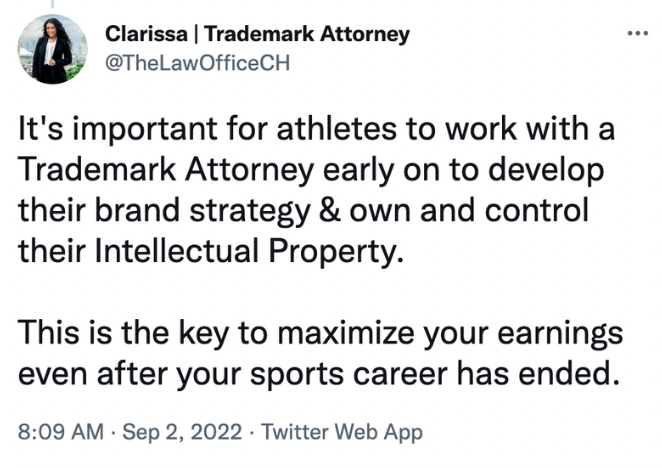 With Steph Curry's Under Armour deal up for renewal in 2024, will he leverage the launch of Curryverse and his trademark registration (assuming his application matures to registration) to negotiate better terms for the deal or to bring Under Armour on board for a partnered metaverse launch? Either way, we are excited to see how he will continue to monetize his trademarks on and off the court.
🔔 Disclaimer: This post does NOT constitute legal advice. All of our blog posts, content, and comments online and on social media are for general informational and educational purposes only. Viewing this post does not create an attorney-client relationship with The Law Office of Clarissa Harvey. We are not responsible for any action taken by a reader based upon any information on social media. You should always seek appropriate legal advice offline from an attorney licensed in your jurisdiction to discuss the specifics of your case.
© 2022 The Law Office of Clarissa Harvey